We offer a comprehensive bathroom installation service, including supply and fitting of sanitaryware, taps, all plumbing work, tiling, flooring, furniture installation, carpentry and decoration.
Unlike some other firms:
We like to be involved early, to help ensure you get the best value. It's easy to pick sanitaryware or bathroom furniture which won't work in your particular space. Our experience can help to avoid costly mistakes, and we will help you through the whole process.
We stay on-site until the work is finished. Once we've started the job, we don't leave until our work is complete.
We pay attention to small but important details. Finishing touches are vital to getting the bathroom right, and we ensure the seals, beading, pipework and collars are just right.
We can offer the whole package. We're not just plumbers, tilers or designers – within our team we can complete the whole project, which makes it more likely to be completed on time, within budget and to the best possible quality.
We are utterly reliable. Our commitment to delivering quality work and staying with the project until the job is done mean that you can rely on us to be there when we say we will, and do what we say we will do.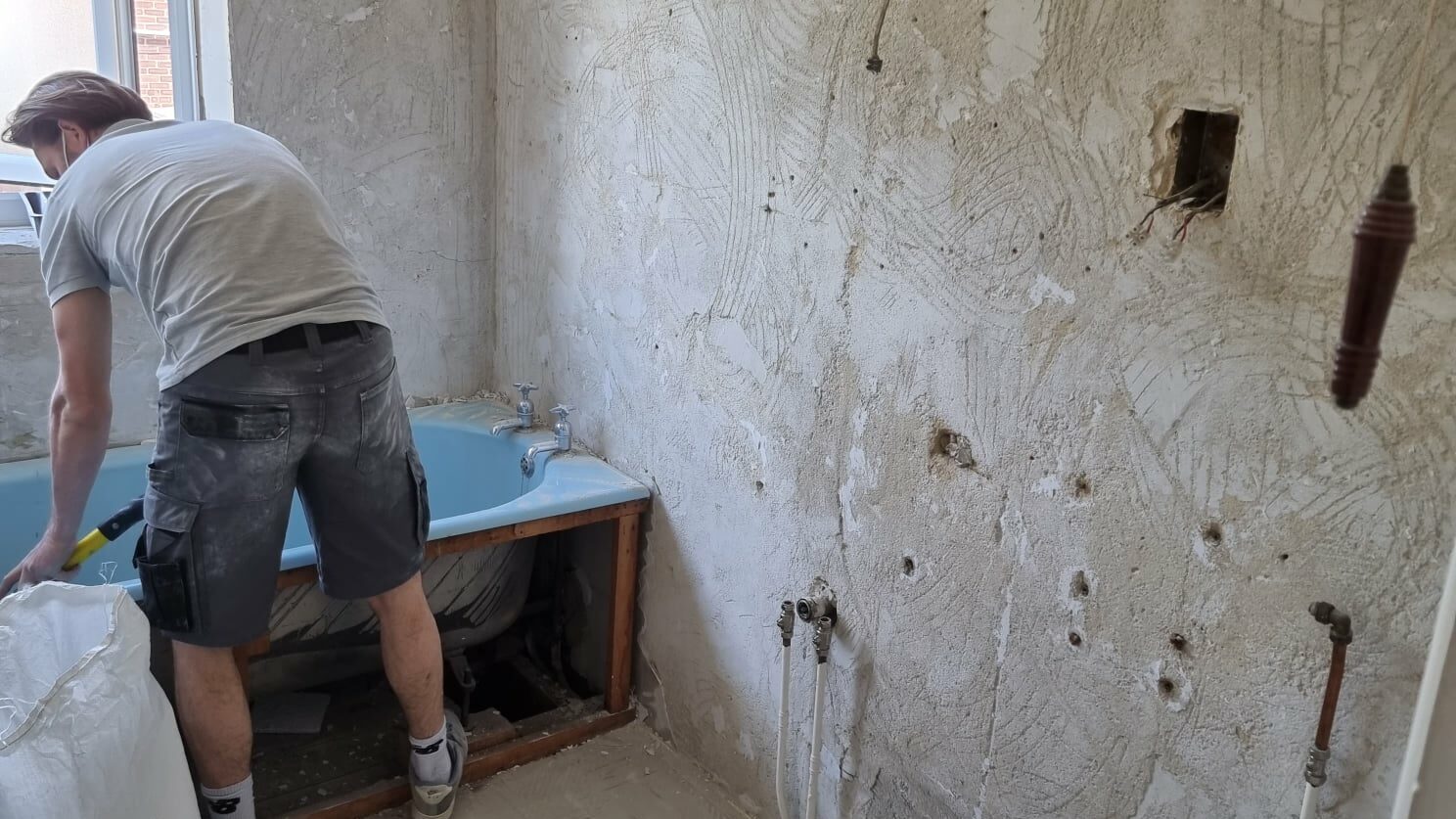 What our clients say about us
"Prompt and reliable with an acute attention to detail. Steve and his team built our bathroom with as much thought and care as if it were their own. We are thrilled with the end result!"

Julia, Sevenoaks
"I can whole heartedly recommend Sevenoaks bathrooms.Stephen Holmes really is a true gentleman and an honest trader.I'm saying this because he has just finished our downstairs bathroom. We now have a very hotel chic looking bathroom, something I truly think no one could have done better. Stephen's attention to detail is second to none and his craftsmanship is outstanding."

Andrew & June, Orpington
"Thank you so much for doing such a splendid job – it looks great!"

Lord M, Dulwich
"Everything has gone very well – Greg and his mate have done an excellent job. Thanks for the great service that we have received."

John, Dulwich
"This is a note of thanks for the really wonderful job you made of our bathroom. I knew it would have the wow! factor – everyone who has seen it has said exactly that! You made such a lovely job of it, we are hugely happy. You were meant to receive this ages ago but I've been preoccupied polishing the tiles, cleaning and polishing th basin and just standing admiring your handiwork in awe! Grateful thanks for all you did – another very satisfied customer."

Louise, Shortlands
Greg 'n' Pete
Greg is the boss, at least that's what he thinks,
Pete is so noisy and bashes out sinks.
Greg will solve problems 'cause he's strong and athletic,
Pete got locked out by small girls so angelic.
Greg loves a chat and his tea nice and hot,
Pete is so lanky he gets stuck in tight spots.
Greg will tease and make fun of Pete,
Pete has broad shoulders and works hard in the heat.
Greg laughed so much he nearly fell to the floor,
When Pete banged his head on the open loft door.
Greg is a grafter and Pete a kind man,
They reliably arrived every day in their van.
One thing is for sure, the boys are a team:
Their work is just brilliant,
But their 'act' is a scream.

Debi, Chris, Katherine & Becky, Sandersted